ReplicaGunsSwords.com
131 Greenbriar Dr.
West Monroe La.
71291
Fax: 318-397-7828
Toll Free Phone:
866 809-GUNS (4867)
8 AM to 5 PM Central
Monday Through Friday

Email Us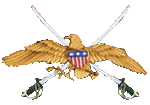 Replica Guns Swords :: Blank Firing Guns :: Blank Firing Derringers

Here are our newly Designed 6mm Blank Firing Derringers with upgrade Finishes and improved Function. Blank firing Derringer are great for western reenactments and shoot outs. A derringer was carried by gamblers and by ladies, well women that ah er a well they would, oh they, you could pay or get, ah well er ah you know, Ladies of the night or women of ill repute.

25% discount on all items at check out!