ReplicaGunsSwords.com
131 Greenbriar Dr.
West Monroe La.
71291
Fax: 318-397-7828
Toll Free Phone:
866 809-GUNS (4867)
8 AM to 5 PM Central
Monday Through Friday

Email Us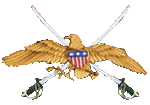 Replica Guns Swords :: Civil War Weapons :: Bowie Knives

We have Bowie Knives, Early American Bowie Knife, Bowie Knife Framed Set, Civil War Bowie Knife, Old West Bowie knife, Western Bowie knives, Western Knives, 1849 Ames Riflemanís knife and other Bowie knife sets that you can buy online. Come look.

SCROLL DOWN TO VIEW OUR SELECTION.