ReplicaGunsSwords.com
131 Greenbriar Dr.
West Monroe La.
71291
Fax: 318-397-7828
Toll Free Phone:
866 809-GUNS (4867)
8 AM to 5 PM Central
Monday Through Friday

Email Us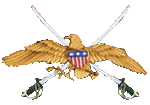 Replica Guns Swords :: Blank Firing Guns :: WW II Blank Firing Guns

Our selection of blank shooting or blank firing Military guns are 1911 blank gun, p38 and PPK 8MM and 9MMPA Blank firing guns, front firing PPK blank gun replica.
Scroll down to view 2 pages of our World War II era Blank guns.

25% discount on all items at check out!