ReplicaGunsSwords.com
131 Greenbriar Dr.
West Monroe La.
71291
Fax: 318-397-7828
Toll Free Phone:
866 809-GUNS (4867)
8 AM to 5 PM Central
Monday Through Friday

Email Us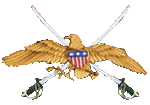 Replica Guns Swords :: Replica Guns

We have blank firing, non firing and fake guns, western, old west, cowboy and civil war blank guns, cap guns, modern guns, colonial and revolutionary war guns, pirate replica guns, WW II, WWI and other Military gun replicas. We have flintlock, muzzle loaders, muskets and lever action rifles and pistols, handguns, derringers and revolver replica guns. We have light weight resin guns for props, parades, display, reenactments, collectible guns for collectors and museum quality replica guns. We have single action, double action, semi automatic and fully automatic replica guns. We think this is the best place to buy replica guns online. Click on a category to the right of the gun display to view.
25% discount on all items at check out!