ReplicaGunsSwords.com
131 Greenbriar Dr.
West Monroe La.
71291
Fax: 318-397-7828
Toll Free Phone:
866 809-GUNS (4867)
8 AM to 5 PM Central
Monday Through Friday

Email Us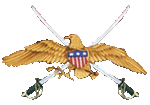 Replica Guns Swords :: Collectible Weapons

YES WE ARE OPEN AND SHIPPING MONDAY THROUGH FRIDAY;We have Collectible Weapons including Civil war Collectibles, Replica guns and Collectible weapons, Old west western Collectibles, Pirate collectible weapons, Colonial and Revolutionary War weapons, WWI, WWII and Military Collectible weapons, Nautical collectibles, Medieval Collectibles, Collectible display weapons, wall hanger weapons.
YES WE ARcount on all items tabulated aE OPEN AND SHIPPING MONDAY THROUGH FRIDAY;
Enjoy your visit by clicking on a category below to the right of the picture.
10% Discount at check out except blank guns, they are Priced at 25% off.